Welcome to Warren Surveys
Warren Surveys (formerly known as Henry W. Warren & Associates) was established 39 years ago by Henry W. Warren, a former employee of HCFA (Health Care Financing Administration) who was in on the ground floor of reviewing Federal Qualification Applications for HMO start-up organizations in the early seventies, the growth of which was fueled by President Nixon's announcement of a new national health care strategy – the development of health maintenance organizations (HMOs) established through federal grants and loan guarantees.
During this time, Henry Warren recognized the need for a reliable source of benchmark salary information unique to HMOs. Upon his retirement in 1980, Mr. Warren developed and conducted the first ever HMO compensation survey, entitled The HMO Executive Salary Survey. This first issue started with only 48 participating organizations – nearly all of which we independently owned Staff and Group Model HMOs. The survey covered only 12 top executive and mid-level management positions and 4 primary care physician specialties.
In 1986, the survey was purchased by DeMarco & Associates, Inc., an Illinois based corporation and today is known as Warren Surveys. The HMO Salary Survey was and is the most widely known and most comprehensive tool for salary administration and staff retention not only within HMOs,
Read More
Resources
List of Participants & Subscribers
Warren Surveys
PARTICIPATING and/or SUBSCRIBING ORGANIZATIONS PAST & PRESENT, WHO HAVE FOUND
THE WARREN COMPENSATION SURVEY A RELIABLE, CONFIDENTIAL, OBJECTIVE RESOURCE FOR SALARY
ADMINISTRATION & STAFF RETENTION
ABRAZO HEALTH CARE – Phoenix, AZ
ABRI HEALTH PLAN – West Allis, WI
ADVANTAGE HEALTH SOLUTIONS INC – Indianapolis, IN
AETNA/U.S. HEALTHCARE – Royersford, PA
Subscriber Testimonials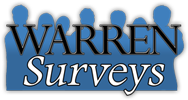 Coming Soon
Participation Policy
While we welcome new subscribers, it is our policy that once an organization begins utilizing our survey results, we expect them to participate on a regular basis. Since 1980, the hallmark of our success has been our loyal participant base. Our participants understand the need to do their part to maintain the stability, consistency and integrity of the survey results that they rely upon for their own salary administration and staff retention. It is in your best interest and that of your industry colleagues to participate in the surveys on a regular basis.
Failure to participate on a regular basis may jeopardize your receipt of the results and/or limit access to our other services and result in a higher rate upon the next renewal.
Our survey participation materials are sent out electronically to all current, past and potential subscribers. Even if you are not interested in purchasing a particular survey at the time you receive these materials, we encourage you to participate in order to assure the results are readily available to your organization if and when you need them.
If you are in need of survey participation materials, please register by clicking on "Warren Surveys Registry" on our home page and one of our representatives will contact you with information on how to download the survey questionnaires.
ABOUT CONFIDENTIALITY
All data submitted is held in strictest confidence. You have our assurance that your organization's individual pay practices will not be disclosed in any manner whatsoever.
Our surveys are conducted within the guidelines of the Federal Anti-Trust Rules & Regulations.
Warren Surveys is strictly a research and publishing firm and does not engage in any form of competitive compensation consulting, recruitment or job placement.
Download Ordering Information
Click here to download Ordering Information
Secure Downloads
Since 1980, we have provided effective and reliable tools for salary administration and staff retention within HMOs, PPOs, PHOs, Insurers, SNPs, Accountable Health Plans (AHPs), Medical Homes, Network IPAs, Managed Care, Medicare and Medicaid Plans, as well as related clinical support, allied healthcare professionals and employed physicians.